We get it, it's all on you.
Except for utilities, cable, internet, coffee, and housekeeping—that's on us.
Live flexibly with Apartment Suites featuring open-concept living areas, bright bathrooms, and efficiently designed kitchens with all modern appliances. Choose from stays as short as 3 months with an array of floorplan options for most budgets. Plus you can enjoy all the benefits of a hotel: 24/7 front desk, maintenance, all utilities paid, fitness center, in/room laundry center, and a free cappuccino by the fire.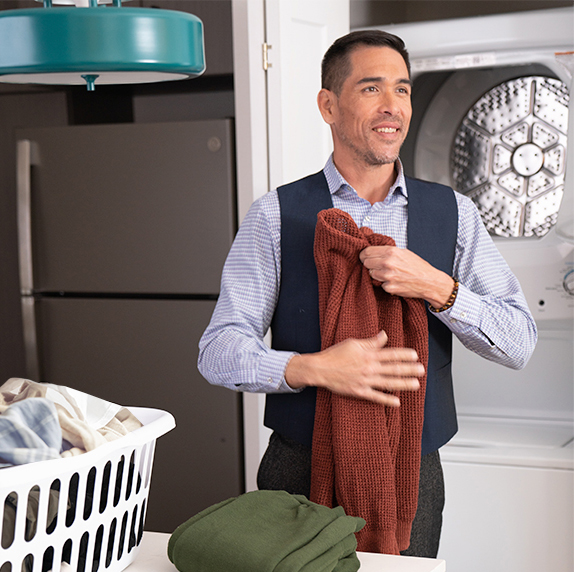 Live clean
Your in-room washer and dryer lets you refresh your wardrobe on demand, and avoid those late-night trips to the laundromat.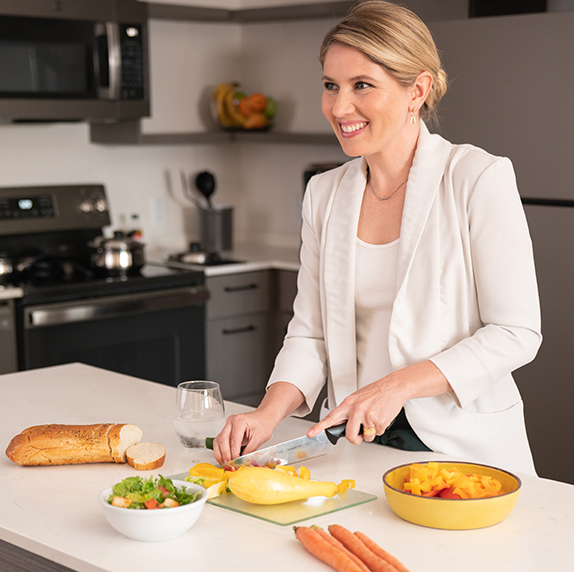 Stay well-fed
Your efficiently designed kitchen complete with an array of modern appliances puts a stop to fast-food-fatigue and helps you go easy on the wallet—and your arteries.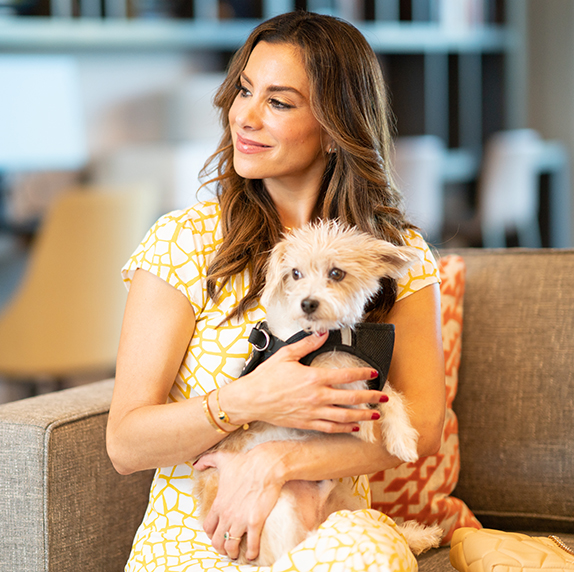 Live with your best bud
Furry friends matter to us, so feel free to bring Kevin the pooch because we know everything is better when you go through life with your best boy.

Live connected.
Your work-from-home days just got easier with speedy wifi for seamless downloads or video calls plus an ensuite workspace. Best of all—there's no set-up or sign-up just move in and hop online.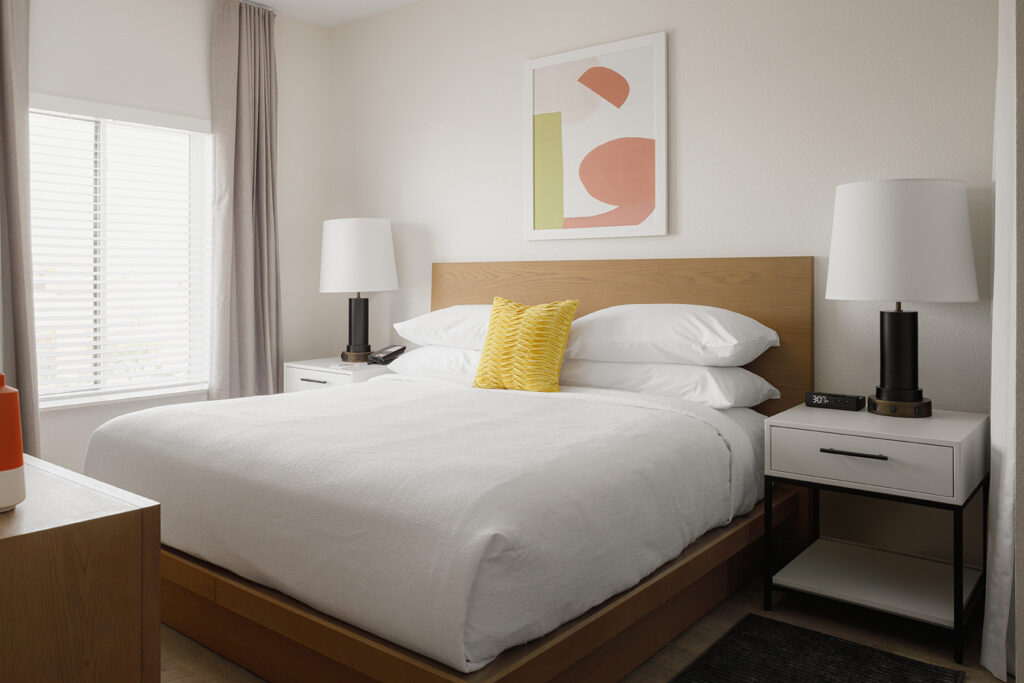 Live well rested.
Airy bedrooms saturated in natural light with blackout blinds for a restful night's sleep.


Live fit.
Getting your "gym on" just got easier with our well-equipped fitness center featuring a variety of exercise equipment, breezy workout spaces, and easy access that helps you stick to your workout plan no matter how long you stay.

Live in a great spot.
Locations that bridge peace and quiet with a quick walk or commute to the (City Name)'s top locales. You'll find it's easy to access local attractions, dining options, and entertainment.
Live comfortable.
Our extra amenities put the "Sssssweeet" in your suite. Complimentary cappuccinos, outdoor picnic areas, and services like dry cleaning dropoff are just some of the services that ensure your stay feels just a tiny bit posh.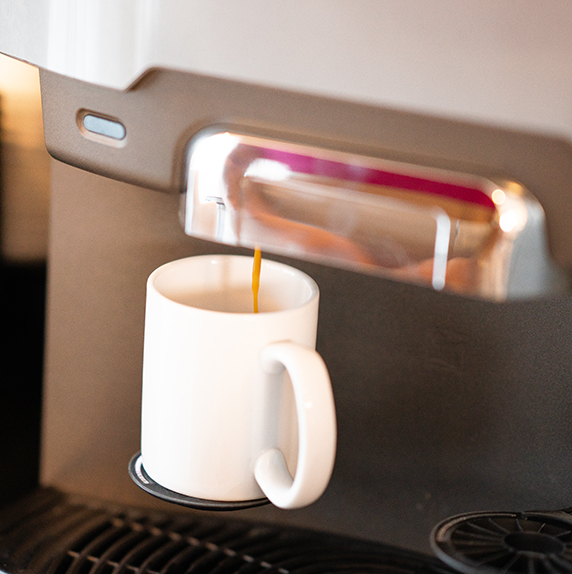 Live supported.
Our 24/7 front desk and maintenance staff are available to assist with repair needs, package delivery, and local recommendations—if you need something, they're here to help.