Extended stay your way.
Forget living the "should" life. We help you let go of the status quo because who says a hotel can't have spacious, sunlit rooms and major kitchen mojo? In fact, we think you might love having your own in-room washer and dryer, glossed-out granite countertops, and airy open layouts that feel like home—only with housekeeping and free coffee.

We can be a little extra about the necessities.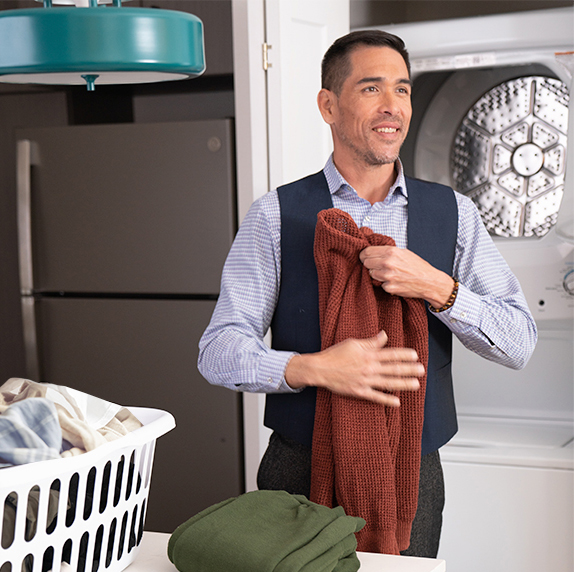 Stay clean
Your in-room washer and dryer lets you pack light, refresh your wardrobe on demand, and avoid those late-night trips to the laundromat.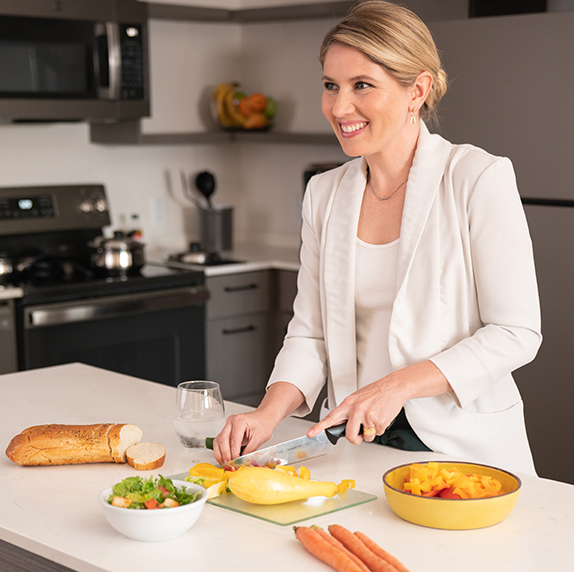 Stay well-fed
Your fully equipped kitchen, complete with an array of modern appliances and cookware puts a stop to fast-food-fatigue and helps you go easy on the wallet—and your arteries.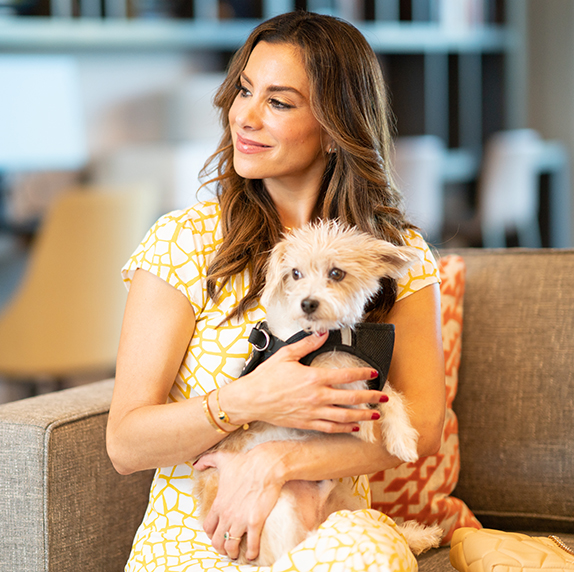 Stay with your best bud
Furry friends matter to us, so feel free to bring Kevin the pooch because we know everything is better when you go through life with your best boy.

Stay connected.
Your work-from-home days just got easier with speedy wifi for seamless downloads or video calls plus an ensuite workspace. Best of all—there's no set-up or sign-up just move in and hop online.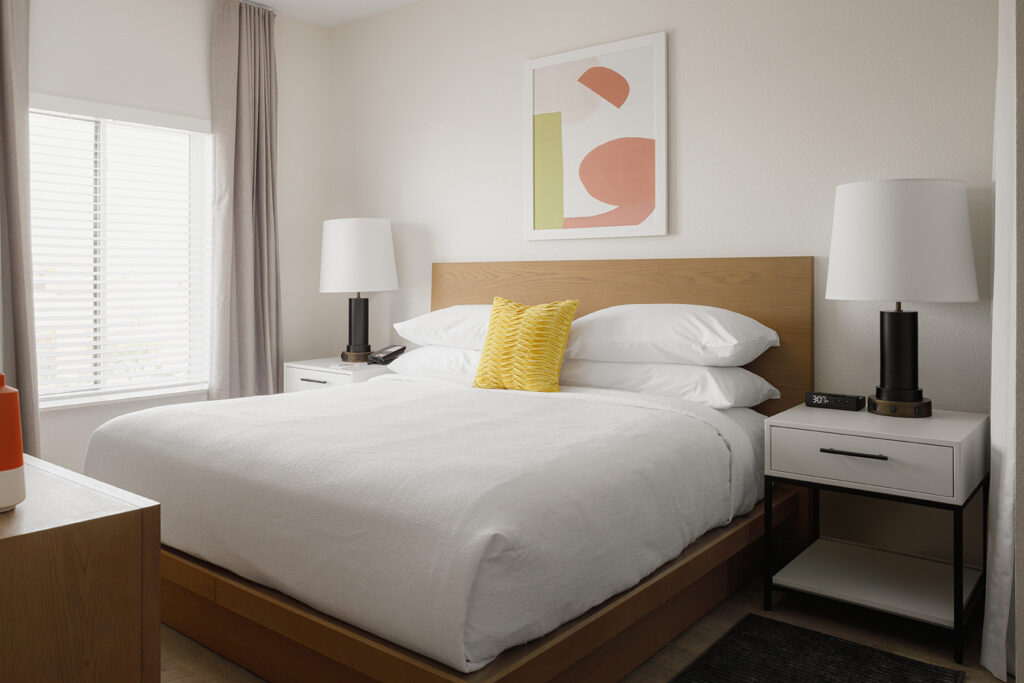 Stay well rested.
Airy bedrooms with plush pillows, cozy bedding, and a premium mattress that almost promises a night of better sleep.

Stay fit.
Getting your "gym on" just got easier with our well-equipped fitness center featuring a variety of exercise equipment, breezy workout spaces, and easy access that helps you stick to your workout plan no matter how long you stay.

Stay in a great spot.
Locations that bridge peace and quiet with a quick walk or commute to the top locales. You'll find it's easy to access local attractions, dining options, and entertainment.
Stay comfortable.
Our extra amenities put the "Sssssweeet" in your suite. Complimentary cappuccinos, housekeeping, and fresh bottled water are just some of the services that ensure your stay feels just a tiny bit posh.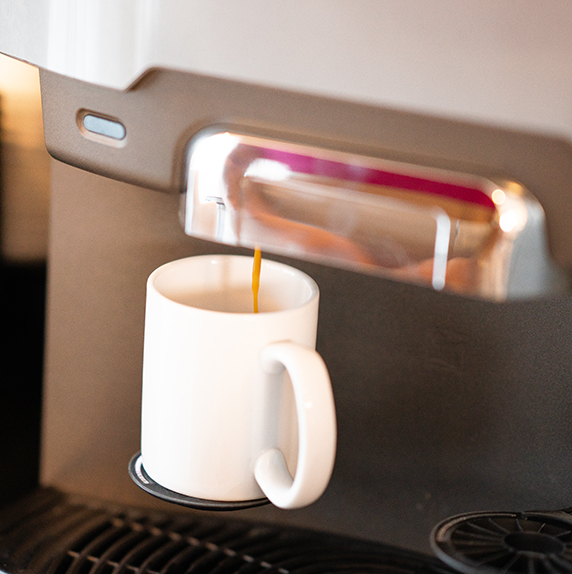 Stay supported.
With 24/7 front desk and maintenance staff who are committed to providing exceptional service, we're dedicated to making your extended stay with us feel like a true home away from home. Your comfort is our priority, and we're here to assist you every step of the way.